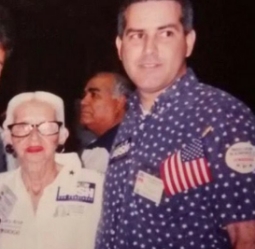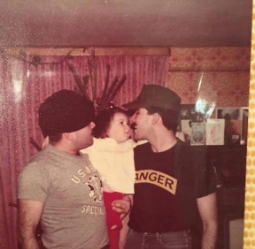 Early Life
Al Santos was born in Puerto Rico where he graduated from Baptist High School in 1982. Al got married shortly thereafter and started to build a life while studying business in college. Only a few years later, Al established his first successful business, a hardware store.
During that time, Al joined the armed forces after graduation from the University of Puerto Rico ROTC. He chose to stay in the U.S. Army National Guard while studying and running a business.

Al acquired and sold a gas station and a transportation company after successfully growing their businesses and he didn't stop there. Al continued to study and graduated with a Bachelor of Business Administration from Columbia College and was shortly hired by the President of the PR State Senate. His position was to propose new legislation in support of municipalities. Additionally, he was the liaison between the Senate and City Mayors. This led to his election in 1998 to President of the Republican Party in his hometown, PR.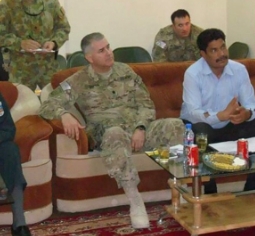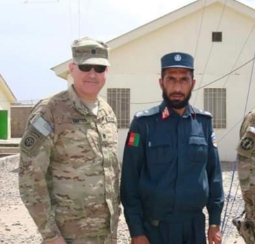 Military Experience
As a decorated senior Army officer, Lt. Colonel Al Santos is ready to get back on the front lines for our families, our communities, and our country. He's served our country faithfully for 33 years and most recently served as Department of Defense Contractor in Afghanistan until the current White House Administration pulled the U.S. forces out.
Al has held a wide range of leadership positions during his time in the Army. From Senior Advisor to the Afghan Commander Special Operations Brigade South, Kandahar, Special Operations Joint Task Force-Afghanistan, to Director & Team Leader Commando Course and, Cobra Strike Training Program Afghanistan. Moreover, in 2007 to 2008 he was the Commander of the Counter-Drug and Counter Narco-Terrorism Programs in Colombia.

Additionally, in 2009 Colonel Santos established Operation Enduring Freedom Caribbean & Central America program. The purpose of the program was to enable partners in the Western Hemisphere to combat illegal arms and drugs, as well combat trafficking in person.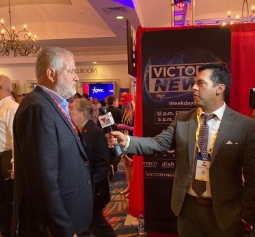 Experienced Business Owner
Al is a business owner with the experience necessary to turn Washington around. During his deployment in Afghanistan in 2010, Al developed a business plan to establish a business in the restaurant industry. After being deployed again, he returned home on leave Al established and opened a restaurant in only six weeks.

Within 18 months, the restaurant had brought respectable revenues and in 2016, he moved to a location three-times bigger. Sadly, Hurricane Maria crippled the company and he had to sell the restaurant for a faction of the price.

Al has started a hardware store and a gas station and served as a trusted Defense Contractor to the U.S. Army.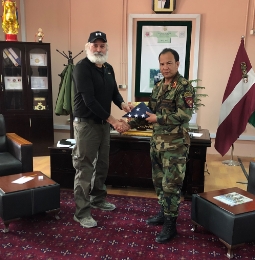 International Diplomacy
For more than ten years, Colonel Santos was a Foreign Area Officer in various US Embassies and was responsible for executing political-military affairs activities.

For example, as the Central Asia Region Director, Colonel Santos built partnership capacity (BPC) and capabilities in support of regional and global stability on human rights, humanitarian assistance, disaster relief, Peacekeeping Operations, counterterrorism, border security and countering asymmetric threats by planning and executing dozens of political-military engagements.

Al Santos aligned the engagements with the US Embassies' Strategic Country Plans. Additionally, Al assisted the Ambassador of U.S. Embassy-Bishkek with the transfer of operations while closing of Manas Air Base without degradation of operations, loss of money and loss of time whilst supporting combat operations in Afghanistan. Moreover, he was in charge of advancing strategic communication messages and information operations campaigns in foreign countries.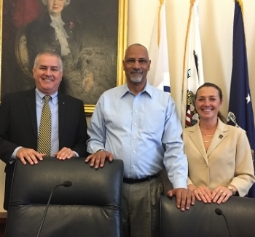 Education
Al has earned multiple degrees through hard work and dedication. He earned his Bachelor in Pre-Law, Bachelor of Business Administration from Columbia College, a master's degree in National Security from American Military University, a master's degree in National Strategy from U.S. Army War College, a Business Analytics degree from Harvard Business School, and is working toward a Doctorate in Strategic Leadership from Liberty University.